Testimonials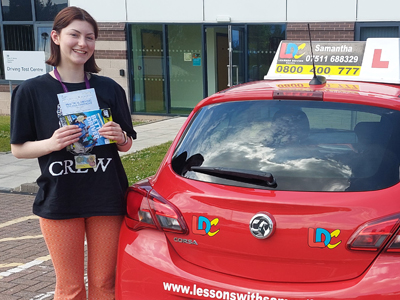 Neve Whitehead
1st time pass
Sam has been the best instructor I could have asked for. Not only is she kind, genuine and encouraging, she is a brilliant teacher. LDC provided me with an abundance of resources which were a huge help along my journey of learning to drive. Sam, I cannot thank you enough for all you have done. You are BRILLIANT at what you do !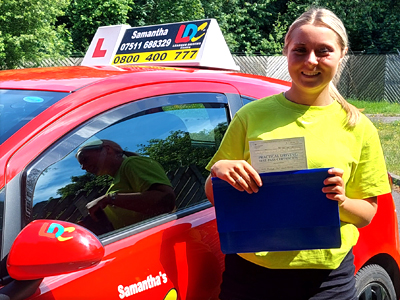 Alice Pemberton
2nd time pass
Samantha was a very patient and calm when teaching me. I was able to learn new things in a good capable time. Very good at helping when needed and I would recommend because we had a great relationship. My confidence was also built up every lesson with Samantha's support.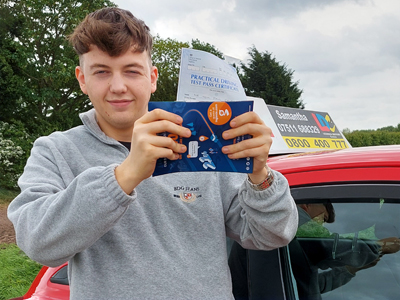 Tom Cale
2nd time pass
Really enjoyed my lessons with Sam, calming and patient person. Always looked forward to our lessons. Going to miss the a lot!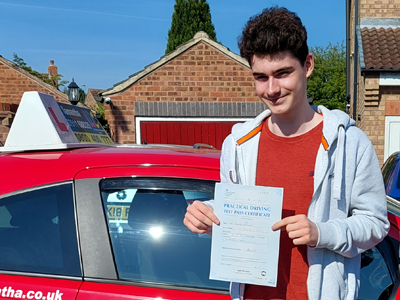 Tom Kitchen
1st time pass zero faults
Sam has been an amazing instructor helping me to practice and learn effectively. She also helped me to stay calm and stop overthrowing on my driving. Overall, she is the best driving instructor I could have asked for and I highly recommend her.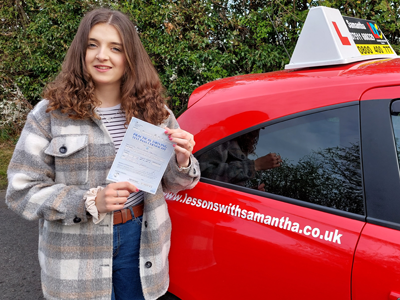 Evie Lawton
1st time pass
Sam is very patient and takes everything steady. No rushing into things. The LDC workbook really helped. Helpful when thinking I couldn't do it. Very organised. Great driving instructor.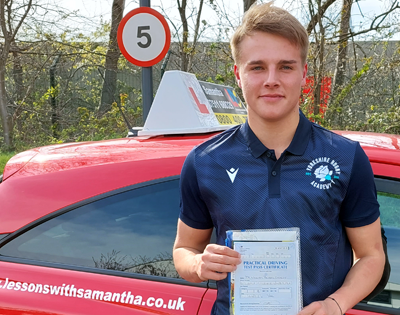 Will Storey
1st time pass
Samantha has been a great instructor who has made me feel confident and safe. She helped me pass first time.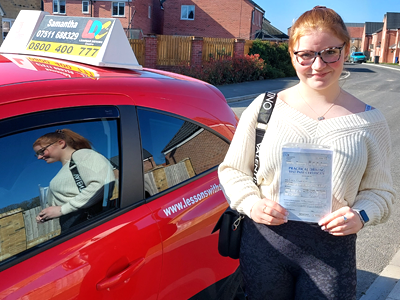 Kaci Fawcett
3rd time pass
Samantha is a very good instructor and is always happy to help. She helped me gain confidence on the roads. I could not recommend a better instructor.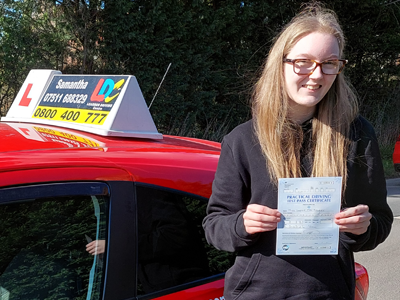 Sophie Mae Rowley
2nd time pass
My instructor was amazing, she helped me to believe in myself. I have learnt so much and now have so much more confidence with driving. If I struggled with anything she helped me and never gave up on me until I could do it. The LDC workbook was brilliant and helped to prepare for test. I feel much better about driving now and understand everything because it was explained so clearly. The preparation for the test was so helpful and I am really pleased I passed.
Callum Foster
1st time pass
Samantha is a very good teacher and is always happy to help with stuff I needed to work on. My lessons were always enjoyable. I have felt like I have really progressed and learnt how to drive well.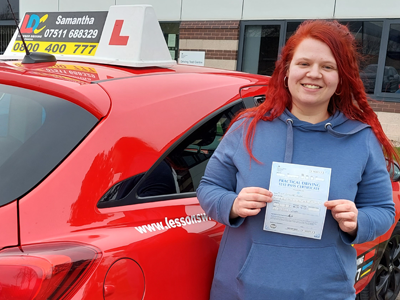 Louise Robe
1st time pass
The LDC workbook I was given was really helpful and meant I could get an idea of things before going out. Sam has been the most helpful instructor I could have asked for. If I was struggling or lacking confidence, she would always reassure me and go over things if needed.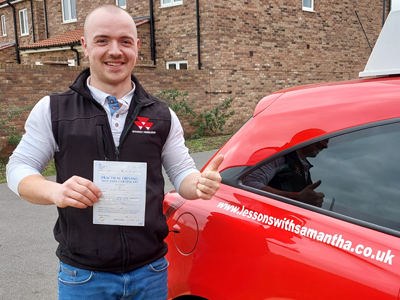 Tyler Paine
1st time pass
Sam is a great teacher, very patient and calm. Always has a smile on her face. Always made every lesson enjoyable and less stressful. Thanks for teaching me Sam its been a blast.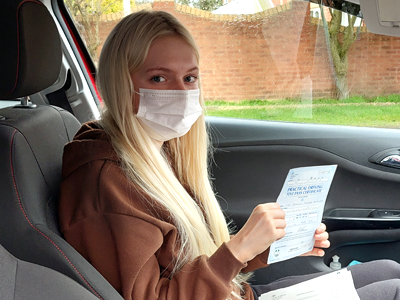 Jess Ratcliffe
1st time pass
The lessons were really informative and often. The LDC workbook was really helpful and provided a lot of info for my test. The online info prepared me well for my theory. Thoroughly enjoyed all my lessons with Sam 🙂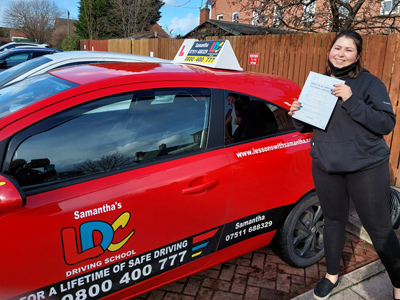 Shawna Davis
2nd time pass
My instructor was very professional/patient and calm, she helped with my confidence in myself and my ability to drive. The workbook was very useful to help me study my manoeuvres as well as my road signs, amongst other things. Overall my experience was very positive.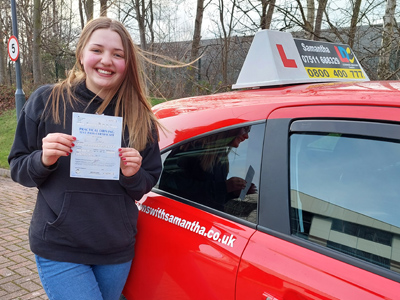 April Polkey
1st time pass
Sam is a great instructor! She made time for me to ensure I got plenty of hours driving before my test. The workbook helped me learn my "tell me, show me questions. But Sam was the main help & I couldn't have done it without her!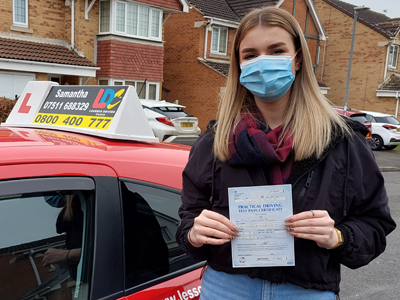 Charlotte Prince
3 driving faults
Sam was an absolutely fabulous instructor. She took me on as a very nervous driver and has been fantastic throughout, sticking with me despite it taking a few attempts. Her methods are great, she makes you feel so relaxed, at ease and has turned me into a much more confident and aware driver. I couldn't recommend her more to anyone she is wonderful.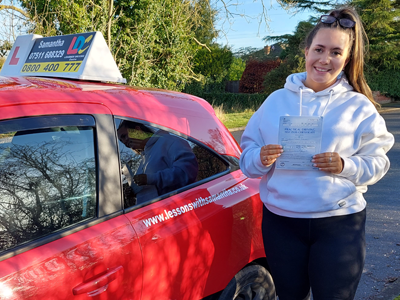 Georgia Rogers
1st time pass
Sam was very calm and lovely when on my lessons. I was given a LDC workbook which I found very helpful which I truly believed is what helped me pass. Having someone who you find easy to get on with really brings out the confidence, which again having someone believe in me is what helped me to pass.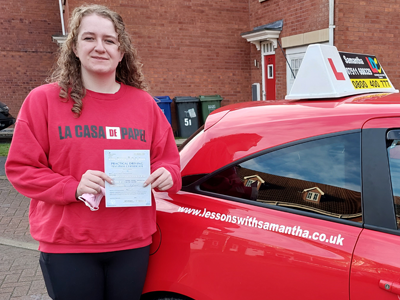 Caitlin Atkinson
2nd time pass
Sam has been a great help during my lessons,very supportive and had great teaching skills. Will recommend to others!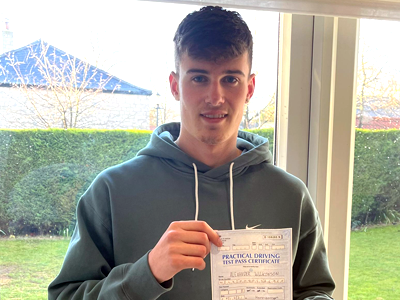 Alex Wilkinson
2nd time pass (own car)
Sam was an excellent instructor who made everything clear and made lessons enjoyable thank you for helping me pass my test.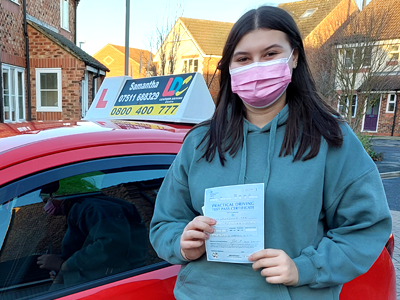 Laura kaye
2nd time pass
Great instructor, teaches well and helpful. The LDC workbook was very helpful as it included questions to answer and covered all topics needed. I found the videos very useful as it allowed me to see what was happening.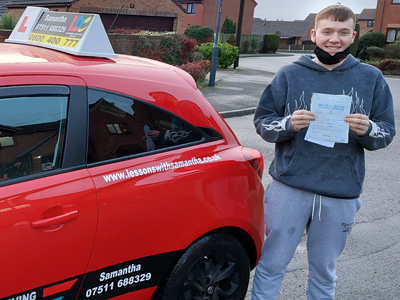 Luke Thorpe
1st time pass
Sam is a fantastic driving instructor. After a setback with another instructor I contacted Sam at short notice as my test was already booked and only 2 weeks away! She put herself out to accommodate my request, my confidence was a rock bottom but Sam took me on a boosted my confidence no end. It felt amazing to have Sam say I was good enough to pass my test. She made sure I was test ready in a short space of time. Guess what, I passed 1st time thanks to Sam! Highly recommend Sam and LDC as a driving instructor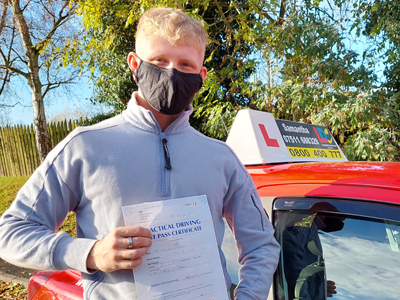 Sam Linley
5th time pass, 1st with me
Every lesson was brilliant felt I improved after each lesson thanks for Samantha. The good company really made it more enjoyable. The LDC theory test preparation was really helpful. Past first time after revising.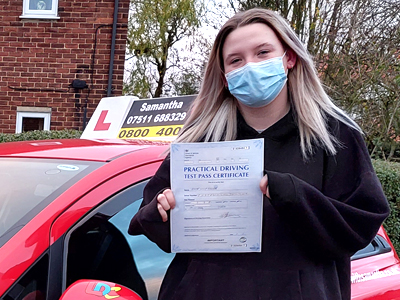 Elise Foster
2nd time pass
Really patient and kind, lots of help when unsure and work book given. Always leave the lessons confident and happy.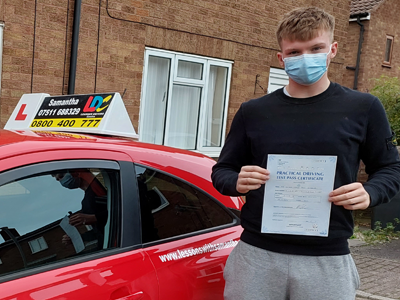 Oliver Husband
3 driving faults
Sam gave great constructive criticism after every lesson. Always had belief in me passing. Always so welcoming and great talk to, which makes you comfortable while driving.
Mia Gordon
1 driving fault
Sam is a fantastic driving instructor. She made me feel at ease and confident whilst driving. I used the test app to receive cancellations due to the backlog of driving tests. Highly recommend Sam and LDC as a driving instructor.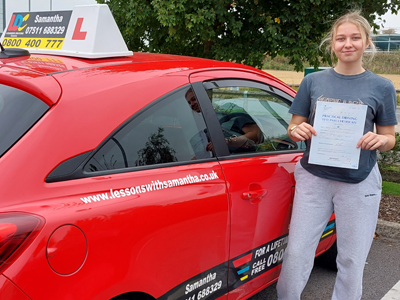 Olivia Crossley
2nd time pass
Sam has been really supportive and helpful throughout the whole process of learning. She has always made me feel at ease and calm.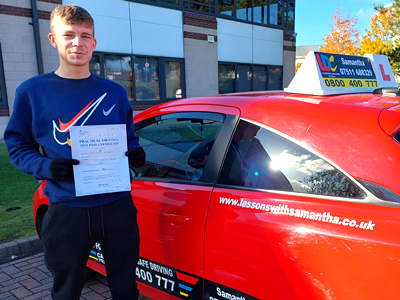 Victor Osborne
1st time pass
I genuinely cannot fault her in any way shape or form. She has helped me improve and learn to take things a bit slower. Very friendly, patient woman, lots of good advice to give. Highly recommend.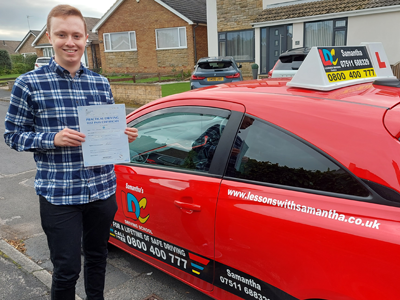 James Murkin
1st time pass
Really friendly instructor who gave great lessons while providing the right balance between steady progression and challenging myself on the way. The LD workbook is very useful as a quick reference and for more in depth studying. The online practice questions for the theory test was very useful. Overall, well worth it and I'd recommend to anyone.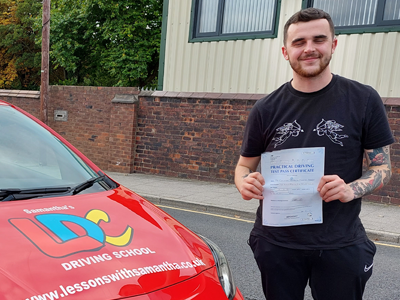 Connor Horne
Passed in York
Sam has been really supportive, helpful and patient throughout all of my lessons and tests. Sam was clear and concise with the areas I needed to improve on and this helped me pass my test. Thank you for all your Help!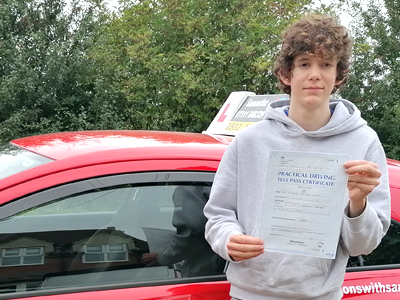 Nick Clarke
1st time pass
Sam is an incredible driving instructor. Extremely calm, kind and understanding. She completely resolved my reverse parking issues and gave me the knowledge and experience of the York area, allowing me to pass 1st time.
Lily Stock
2nd time pass
I was really nervous at the start but Sam was always patient with me. She made me feel very comfortable and at ease. She brought on my confidence massively, so I can't thank her enough.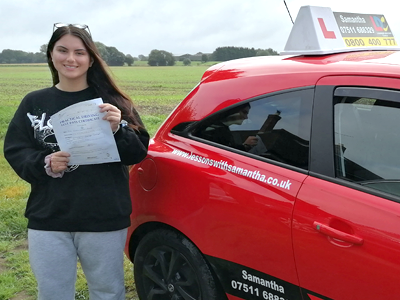 Abigail Draper
2nd time pass
Sam has been a really amazing instructor over the last 4 months. Sha has taught me everything I need to know even though we didn't have a lot time. She has increased my confidence so much as I'm not a very confident person and she hasn't given up on me.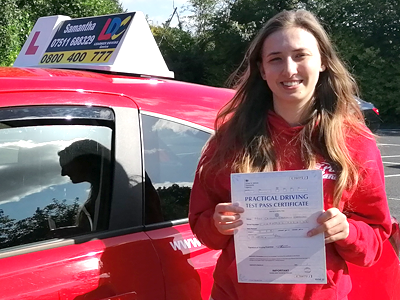 Caitlin Chapman
2nd time pass
Amazing instructor, so patient and makes sure you understand everything properly, whilst being kind about any mistakes made in lessons. Would 100% recommend Sam to anyone looking. The LDC workbook is super useful for learning information and recapping. The quizzes throughout the book are great for consolidating knowledge and again super useful.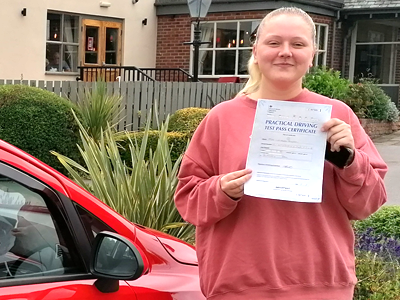 Lauren Hinton
1st time pass
Thank you Sam for helping me learn to drive and pass my test. You've been a brilliant instructor to have this past year. Even though the pandemic has set us back, you have been so patient and kind; encouraging me and allowing me to believe in myself. I couldn't have done it without you! 10/10 for all your support and wisdom.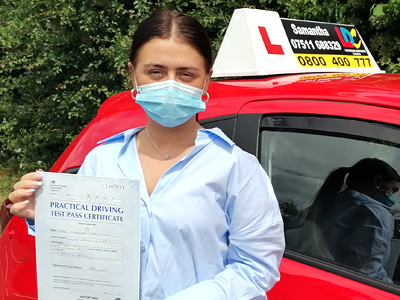 Keisha Lynch
1st time pass
Samantha is a kind, helpful and friendly person which shines within her teaching of driving. I am very lucky to have had Samantha and LDC as my guidance for driving. They are great 😊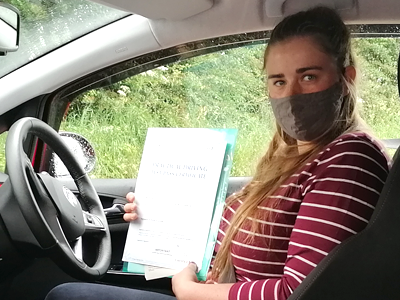 Fran Shaw
1st time pass
My instructor was very helpful in telling me what I needed to do and how to improve my driving to help me pass my test.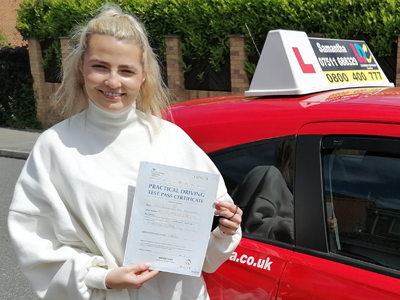 Francesca Ainsworth
1st time pass
An amazing instructor, really puts you at ease and explains everything so well. I couldn't recommend her enough. Having the book to read in between lessons helps. YouTube really helps as well.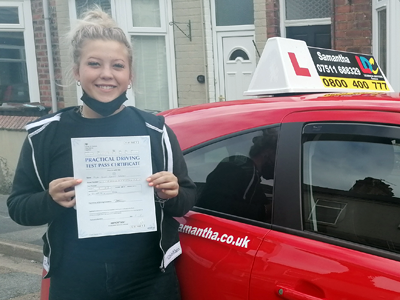 Aimee wright
1st time pass
LDC has helped me so much to get through my test. Sam has been amazing, I couldn't have done it without her. Gonna miss getting told off for not using my mirrors HAHA. Definitely would recommend Sam to everyone.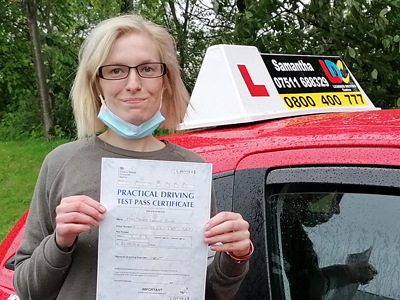 Tracey Cooke
1st time pass
Samantha is an amazing instructor! She is calm and very professional. She went the extra mile to get my lessons booked in and she always communicated clearly regarding arranging lessons and what to expect on my test. I always felt relaxed on lessons and she is a very patient instructor I wish I had her as an instructor from day one! Can't recommend highly enough. LDC the best driving school I have come across. Thank you Samantha.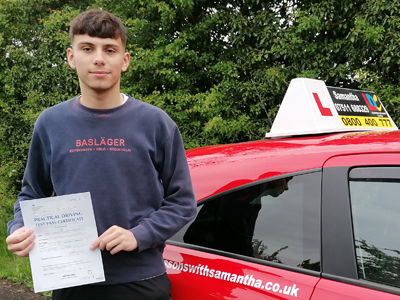 Chris Heaton
1st time pass
Sam was brilliant in teaching me how to drive. I couldn't have asked for anyone better. She displayed excellent patience with my many mistakes! Guiding me on how to drive to an excellent standard that enabled me to drive safely and compressively throughout my time with Sam and LDC. I would highly recommend Sam to anyone wishing to learn to drive.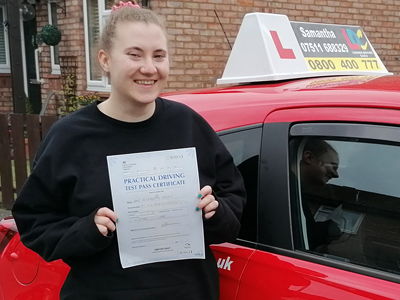 Amy Piercy
3rd time pass
My instructor has been fantastic - always supportive and encouraging! The LDC workbook has been really helpful when I needed to brush my knowledge up and extra help from my Instructor whenever I needed.
James Thomson
First time pass
She was very good, never got annoyed and was a good teacher. She always asked what I wanted to focus on if I was struggling with anything and was very supportive and a nice and easy person to talk to.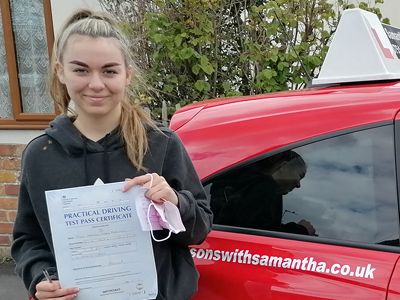 Abbie Robinson
First time pass
My instructor Sam, made me feel very comfortable throughout the whole time I was learning. She was very helpful and made me feel confident to drive safely. I am happy to say that, with the help of Sam, I passed first time.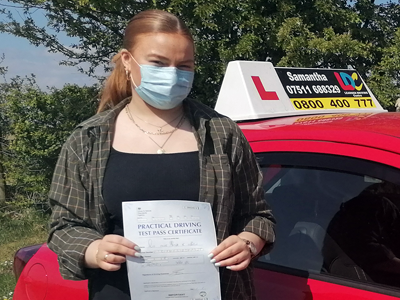 Olive Osborne
First time pass
She was brilliant and worked really well to accommodate me and any test cancellation I managed to get.
Olivia wray
1st time pass
Samantha is very supportive, calm and understanding. The book is very helpful and allows you to get ahead on knowledge, making your learning experience easier. The videos available are also great in reinforcing understanding and ability.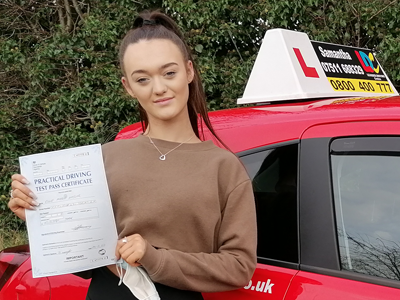 Ellie Naylor
Passed 1st time
Couldn't of done this with out Sam, honestly the best instructor. So lovely and nice to get along with, even though we had lots of chats, she still made sure to give the best feedback in my feedback in my lessons. Would 100% recommend.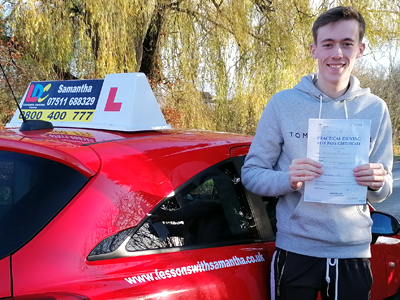 Harry Draper
1st time pass
I really enjoyed learning with Samantha and she was an excellent instructor throughout, enabling me to pass my test first time. The student centred LD system was very helpful, especially the workbook which had all the information I needed. The theory test preparation are brilliant and they allow you to test yourself to make sure you know everything. Overall the LDC experience is a great system to make sure you pass both your theory test and practical test.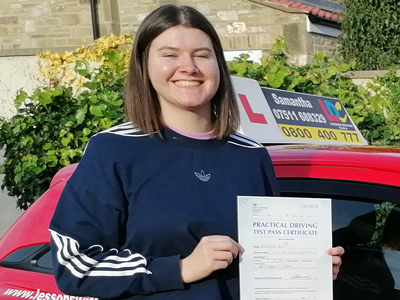 Eleanor lee
2nd time pass
Sam is an amazing instructor, she helps you learn at your own pace but also encourages you to push yourself if your comfortable to. Sam is a great teacher and really good at explaining everything! The LD system is really good to learn. All the online learning resources we're so helpful when preparing for my theory test! The workbook and videos were helpful and enabled me to plan what I wanted to cover each lesson. I would recommend Sam and the LD system to anyone/everyone :)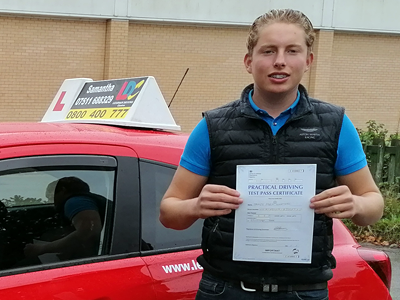 James Whatnell
1 driving fault
Really easy to get on with. Overall good instructor. Amazing.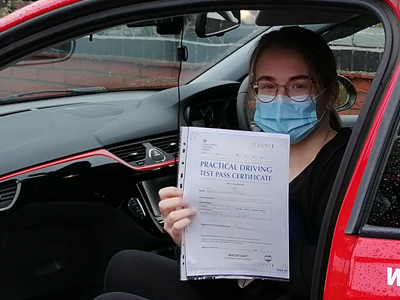 Tamzin moon
1st time pass
My instructor was very calm and patient. They kept me calm and helped correct my mistakes. I found the videos very helpful and helped keep each lesson fresh.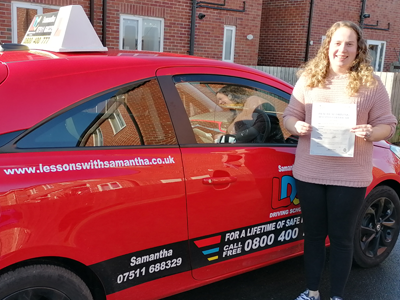 Georgina Watt
1st time pass
Amazing lady very calm and made learning easy. I can't recommend Sam enough to anybody who is wanting to pass and feel at ease. Thank you 😊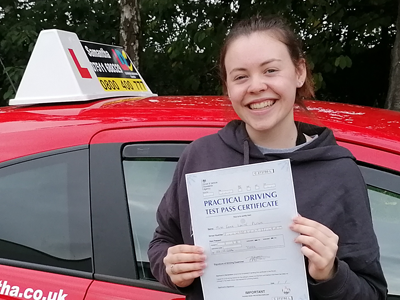 Emma Plews
1st time pass
Sam was great at giving me a few refresher lessons before my test. She was calm and reassuring throughout and gave me lots of confidence.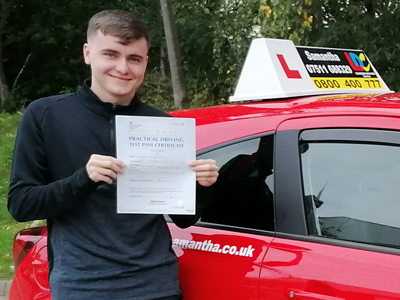 Cameron Luff
2nd time pass
I couldn't have asked for a better instructor. She allowed me to learn at my own pace and more importantly of all, Sam explains my mistakes in detail and in a friendly way. All LDC materials are very helpful for learning also!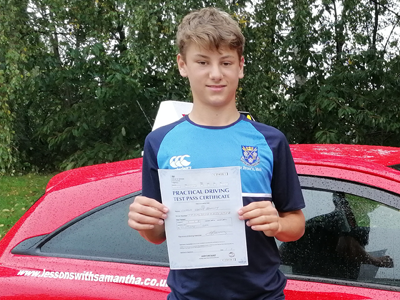 Charlie Bramley
Passed 1st time
Sam is a very kind and very patient when you make a mistake. The LDC website was very helpful with my theory test, as it is very similar to the real thing.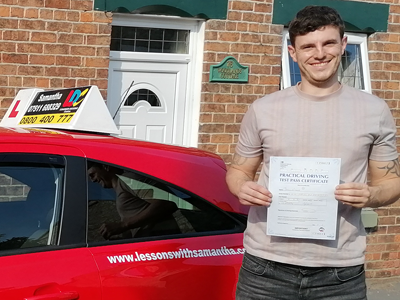 Joshua lewis
Passed 1st time
Sam was a great instructor, really easy to learn with. Would highly recommend to anyone looking to take driving lessons.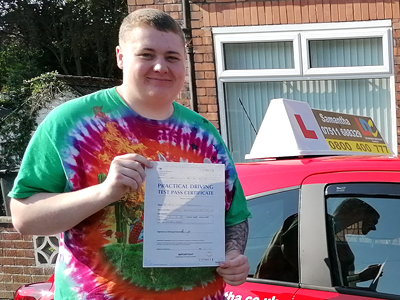 Ethan Tomlinson
3rd time pass
Sam was absolutely great. She went above and beyond to help me pass and was very helpful while driving. The LDC Workbook was great as it had loads of information. Couldn't have asked for a better instructor.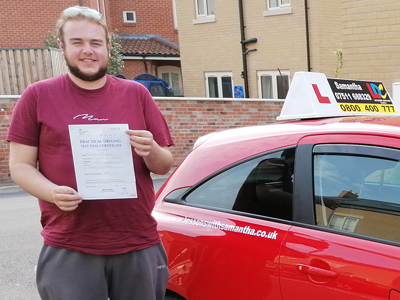 Ryan Evenden
Passed 1st time
Sam is a very friendly person and has been able to make me more a confident driver. Her teaching methods have helped me to pass my driving test in a short period of time. Using the workbook, videos and Sam's teaching methods together helped me to pass first time. The lessons were very enjoyable and I always looked to them.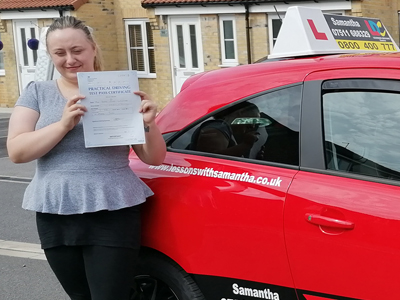 Sherri littkewood
Passed 1st time
The workbook and videos were really helpful. My driving instructor was great, she really put me at ease and helped so much with my confidence. We made a lesson plan and she let me choose what I thought I needed to work on, which worked really well for me as I had more time to focus on the things I struggled with.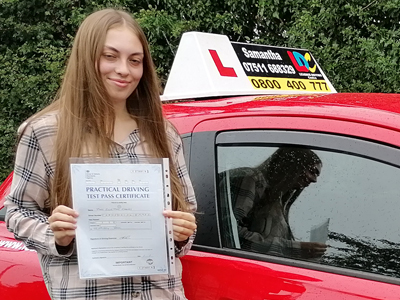 Ellie Carney
Passed 1st time
Very patient, helpful. Took me on after not learning anything from my other instructor and I passed first time.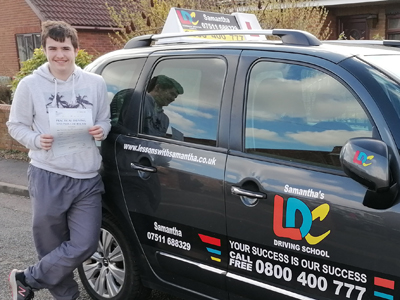 Johnathon Dobson-Shipley
2nd time pass
Absolutely amazing, always happy and smiling when every lesson was on. Every lesson was as to be expected from such an amazing instructor. And the car was exactly what I expected.
George Smithson
1 minor
I have thoroughly enjoyed my time learning to drive with Samantha, she is incredibly patient and very understanding which made the process a pleasurable experience. She taught me to drive at a very high standard and I now feel confident in my own ability to drive to a high standard because of this. I would absolutely recommend anyone considering taking lessons with her!
Luke Young
3 minors
My Mum helped me pass my practical driving test. She treated me like any other student she had. She is calm and helpful, corrected me if I did anything wrong. I am very grateful to have driving lessons off my own Mum.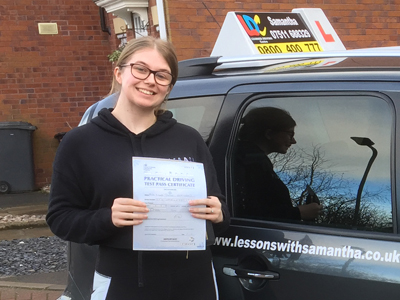 Laura Atkinson
3rd time pass (1st with me)
Could not be happier for the lessons Sam has given me. Really supportive and calming throughout the whole process. Actually helps you understand what you are doing/when you get things wrong, how to go about the situation in a better way. Structures the lessons around what you particularly want to achieve which was good. She didn't mind going over and over things until you were spot on. Would recommend to anyone!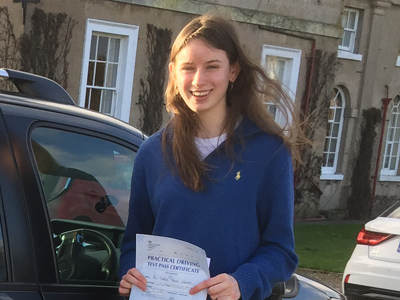 Georgina Comberford
2nd time pass
Really good instructor, very good teacher.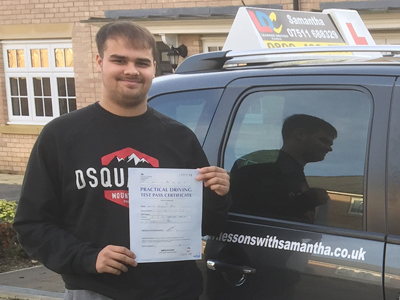 Connor Dawson
2 driving faults
Samantha is a great instructor, she explains how to do things well. She uses the textbooks and draws diagrams to help. The LDC videos are very helpful as they explain everything very well.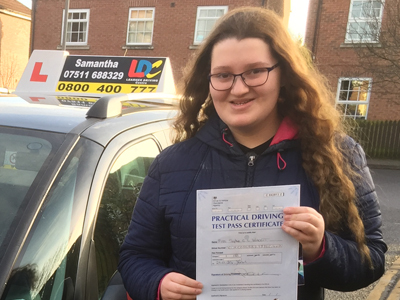 Sophie Wincott
3rd time pass
A good instructor. Built my confidence. Made me feel comfortable and gave good corrections. The LDC system was useful because I could read about each skill before I did it and I knew what to practice. It was useful to have questions in the back of the book.
Leanne Burgess
1st time pass
My instructor was amazing from start to finish. She believed in me even when I doubted myself and questioned my ability as a driver. She never let me quit and I'm so glad she made me persevere because I passed first time. She was like an instructor and a friend. The LDC system worked to an extent but I found the YouTube videos much more helpful than the workbook as I am more a visual learner.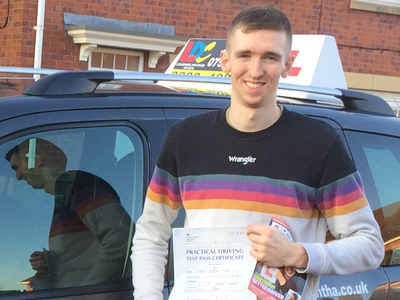 Jordon Todd
3rd time pass (1st with me)
Very kind and helpful instructor, enjoyable lessons and helped me polish up on my driving. Friendly person who was always concentrating on picking me up on faults, which is exactly what I wanted after failing 2 times already! Overall a joy to be with and very happy.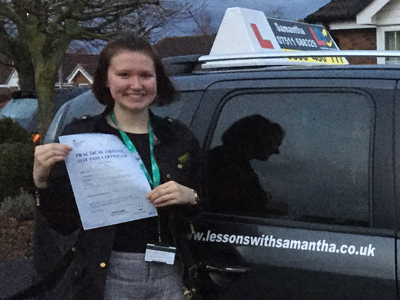 Lauren Watkinson
3rd time pass
Theory prep was very helpful - did one every day and passed first time. Sam was an excellent - very considerate and clear with instructions/feedback. I'd recommend.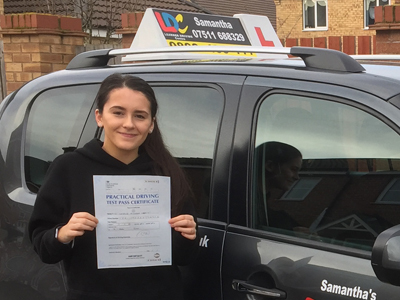 Shirelle Verity
4th time pass (3rd with me)
Sam has been an amazing driving instructor, very patient and explained everything I haven't been sure on properly. Sam has remained calm and put me at ease throughout all my lessons. I would highly recommend her to anyone and I'd like to say a big thank you !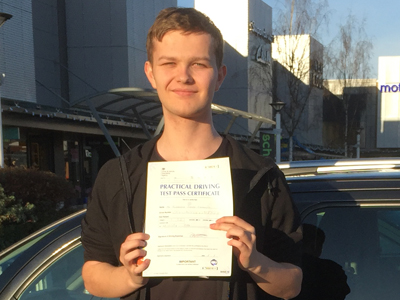 Alex Crossley
1st time pas
Sam was the best instructor and very helpful and calming. When I got stressed Sam de-stressed me. I was really happy to have Sam as my instructor. I would defiantly recommend her to other people.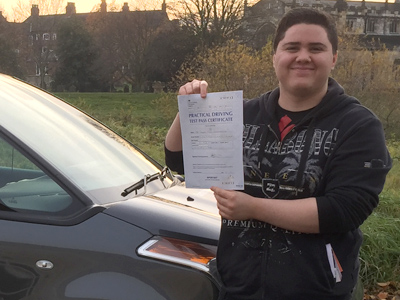 Jacque Greyvenstein
1st time pass
Sam is a very calm instructor who has filled me with confidence through the experience and I have been so grateful. Sam always pushed me to do better and would encourage me to go the extra mile. Sam has been one of the main driving forces for me to get my licence. I would recommend Sam to any one and everyone that wants to learn to drive.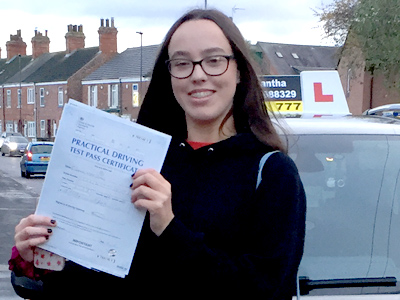 Eleanor Jones
1st time pass
Had an excellent time learning to drive with LDC. Thoroughly enjoyed my experience and I am pleased to have passed first. I would recommend LDC to anyone learning to drive as I feel confident on the roads.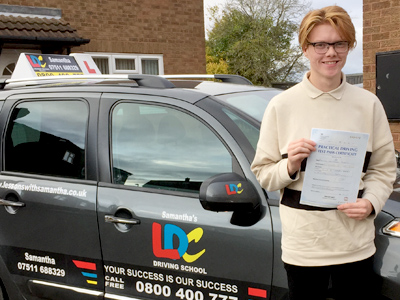 Brandon Husband
2nd time pass with zero faults
Sam was the most amazing instructor you could possibly have. Being with Sam from the start of her career, I've seen the great progress in her teaching. Sam is calm, understandable and let's you learn at your own pace. Every lesson was great and truly good memories. Sam believed in me when I had little confidence and all the way until I passed. I will miss lessons with Sam as every lesson was fun. When I went through the book with Sam she made everything clear and used help sheets when I was confused. I honestly recommend Sam to any other learner. I will never forget what she had taught me. Thank you for everything, all the best for the future.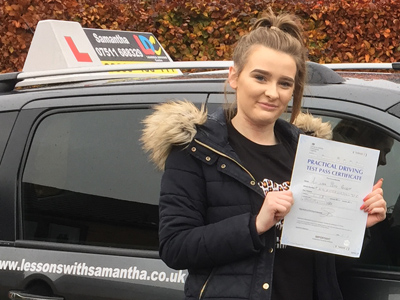 Neve Patchett
1st time pass
Can't even thank Samantha enough for how much she has helped me with my driving and my confidence. From day one she has always filled me with confidence and made me feel like I can do anything. Samantha always gives praise where it is due and always makes you aware when you are doing things correctly. I was encouraged to do new things but never made to do things I didn't want to. I would recommend Samantha to anyone. Thank you so much.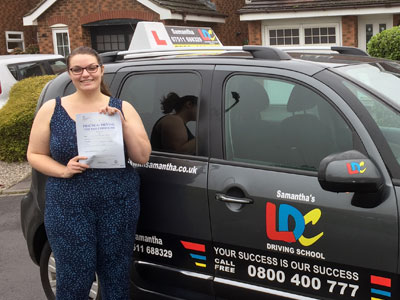 Jennifer Logan
2nd time pass
Sam was an absolutely fantastic instructor, she knew where I needed extra help and knew how to boost my confidence when I felt as though I couldn't do it ! She is so friendly and it makes learning to drive so much more relaxing and easy ! I have really enjoyed learning to drive with Sam. I was a very nervous driver and Sam has helped me so much ! Thank you so much ! The workbook is amazing, everything you need to know is in there and how to do it, it's fantastic for the theory test as well as the online LDC questions and reading material! I would 1000% recommend Sam and LDC to friends and family. Thank you so much again! X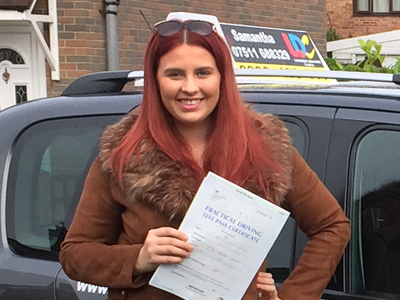 Lily Stevenson
2nd time pass
My driving instructor was amazing! After having a bad experience with my last driving instructor she was leaps and bounds better than what I had. She always made me feel safe and calm and I would fully recommend sam to anyone who wants to learn. She really cares and makes sure you work on your weakest points, so you go into test feeling confident. The workbook and videos were extremely useful and helped me correct all the mistakes. I can't fault the company in anyway and will recommend the company to anyone who is ever looking to drive, especially to Sam!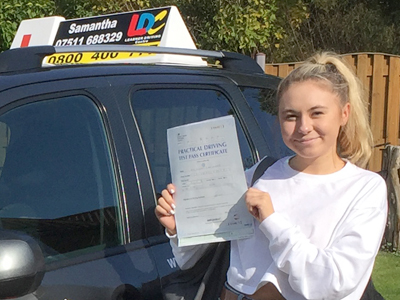 Eleanor Hughes
1st time pass
I found Samantha to be an amazing instructor, always welcoming and supportive. She had the most confidence in me. Thank you so much.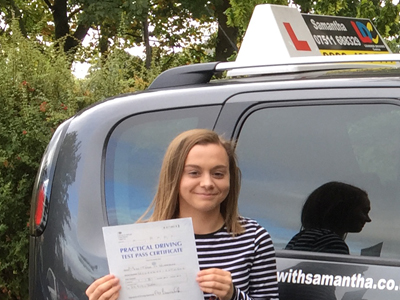 Tara Wooderson
2nd time pass
From my experience with driving with Samantha Young I have felt comfortable, relaxed and calm, Sam was amazing. She has built my confidence up so well. At first I was so nervous, but now I have much more confidence. I 100% recommend Sam to anyone learning to drive.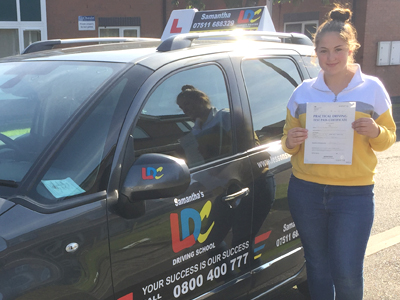 Megan Wall
1st time pass
Sam is great at going at your speed. She never rushes your progress and is great at giving the support that we need. Also Sam gives you all the information needed for test and gives you good time to practice. The workbook was a big help and clearly states what you need to know. The app for the theory test helped me understand what was expected.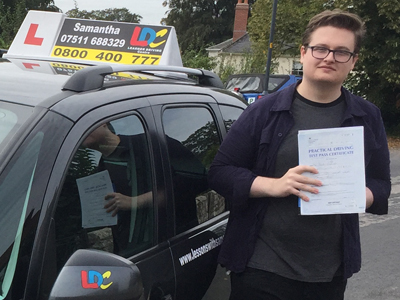 Lewis Powell
1st time pass
Sam was very patient and understood how to make me feel comfortable and supported, throughout all my lessons. I was able to decide how to spend lessons and focus on topics that I wanted to. This made me feel much better as I was able to focus and be supported on less comfortable areas of driving. Overall Sam is a great teacher and would not have passed first time without her.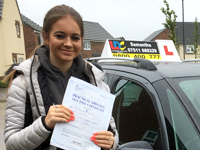 Katie Crawford
Passed 1st time
Samantha was very patient as I was learning. We looked through the LDC book before I learned something new and she pushed me in a good comfortable way to try things I was a bit scared to do. She kept taking me on test routes and places where things could be tricky.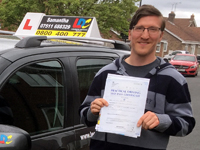 Paul Jones
2nd time pass
Friendly person who is very patient, easy to understand directions. I enjoyed my lessons with Samantha, helped me pass.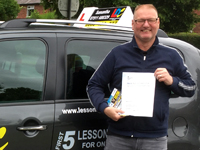 Robert Griffiths
1st time pass
I feel that Sam totally put me at ease. Her voice and personality is very calming and she made me feel relaxed. I would highly recommend her for younger and older students.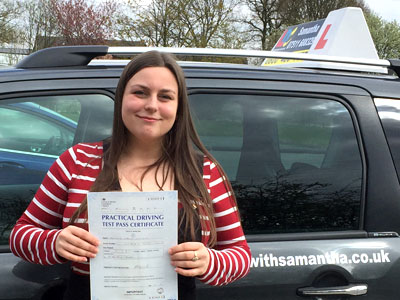 Katie Wilkinson
Passed 1st time
Samantha was FANTASTIC! She kept with me through literal sweat and tears. This course was the best idea I could have done, could not recommend them enough. The LDC book they gave you is the bible of passing you test. Lovely instructor, great course, thank you LDC.
Call today on 07511 688329 or Email me to find out more
If you have any questions or to book lessons today, feel free to contact me